This Week in Allegedly: Gun Violence and Wrongful Conviction
Hello.
Gun violence and police misconduct topped New York City's crime and courts news this week, with reports on the dramatic uptick in shootings and law enforcement's response. We'll have more on that in The Allegedly List. For The Allegedly Original, Sean Piccoli revisited a wrongful conviction claim involving ex-NYPD Detective Louis Scarcella—which has been complicated by a former judge's Alzheimer's diagnosis.
The Allegedly List
The Allegedly Original
Nelson Cruz, Louis Scarcella, and Another Plea for Innocence
By Sean Piccoli
In a period of reckoning for the past sins of New York City's criminal justice system, with dozens of people who were wrongfully convicted going free after decades in prison, one verdict hasn't budged: Nelson Cruz is as guilty today as he was at age 17, when a jury convicted him of second-degree murder.
Jurors in 1999 found that Cruz had shot a man named Trevor Vieira on a street corner in East New York. Prosecutors said the March 1998 killing followed an argument backed by guns: an associate of Vieira's pulled a pistol on Cruz and called him a snitch; Cruz later confronted Vieira and shot him twice in the back.
A judge sentenced the teen-aged Cruz to a minimum of 25 years in prison. Now 39, he has spent more than half his life behind bars. Cruz appealed his conviction, first on technicalities, and then on a claim that he is innocent and was framed by a corrupt police detective. His appeals, spanning two decades, have all been rejected. Cruz is not eligible for parole until April of 2023.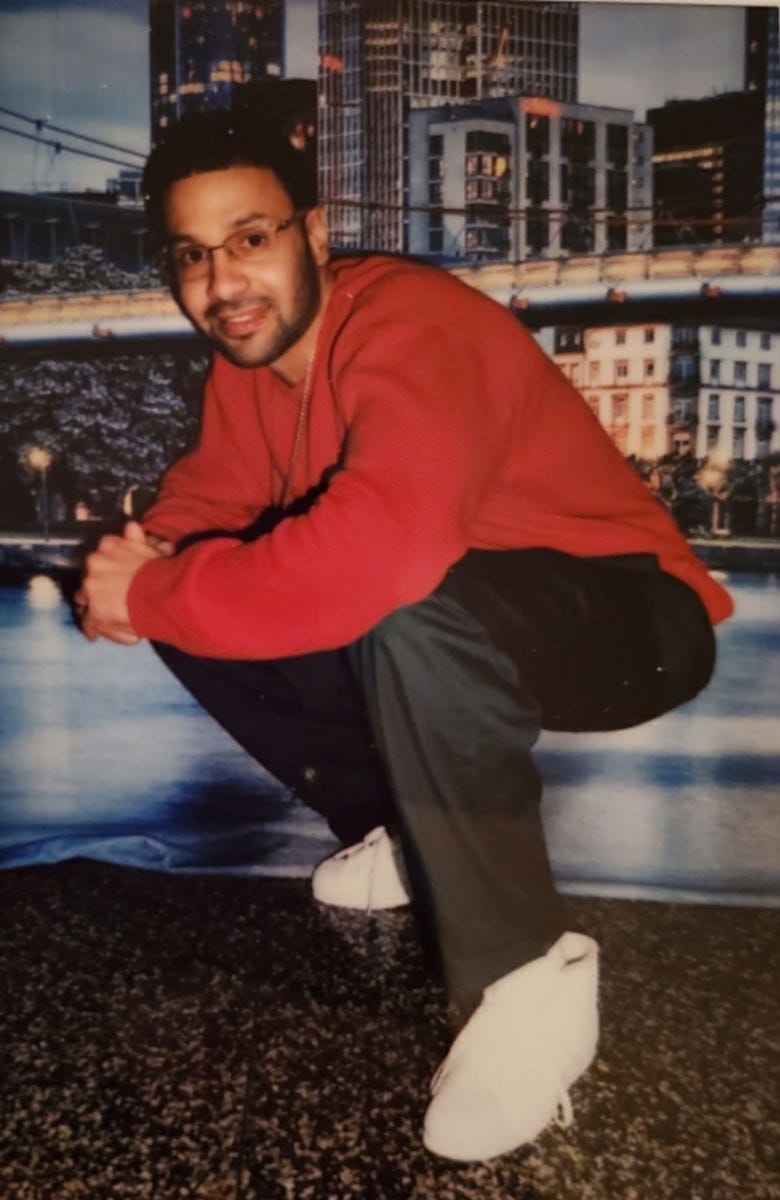 "He's still sitting in prison and he can't get justice," Derrick Hamilton, a friend of Cruz's and a paralegal working on his appeals, said in an interview.  
But a new twist in the case has materialized that could provide Cruz with another opening—or another opportunity to have his hopes crushed.
State officials revealed this month that the judge who presided over Cruz's last hearing, ShawnDya L. Simpson, is suffering from early-onset Alzheimer's disease and is retiring from the bench. Simpson, 54, disclosed her diagnosis to a judicial ethics panel that was investigating her for complaints of "erratic" behavior at work, officials said. Investigators learned that as of February, the disease had progressed to "an advanced stage uncommon for someone of her age," said a report by the state's Commission on Judicial Conduct.
The commission did not address whether Simpson's condition raised doubts about any of her rulings—those questions are left to the courts. But for Cruz's legal team, the news confirmed their belief that something had gone inexplicably wrong, and that Simpson had made glaring errors last year when she rejected Cruz's bid for a new trial.
Within days of sending Cruz back to prison, Simpson went on medical leave and never returned to work.
Cruz's case is familiar to a lot of New Yorkers because it involves a once-celebrated homicide detective named Louis Scarcella, who repeatedly wound up in Simpson's courtroom to face accusations that he had fabricated witnesses and confessions.
Scarcella retired in 1999 with a stack of commendations and barely a blot on his record as a closer—touted as a prolific solver of hard-to-crack cases in the city's most violent years. Scarcella also investigated Cruz in the slaying of Vieira.
But Scarcella's methods came under scrutiny in the early 2010s, as journalists, then judges, defense lawyers and even prosecutors re-examined his work. Scarcella was found to have coached and bullied witnesses, or simply made them up: One person—a drug-addicted prostitute—was put forward by Scarcella as a witness in six of his cases. ("She was a very intelligent girl," Scarcella explained in court.)
Some homicide suspects interrogated by Scarcella were later found to have used nearly identical language in their written confessions. Scarcella denied writing the documents himself or extracting false confessions from anyone, court proceedings and filings revealed.
As of today, 15 people convicted of murder or other charges with Scarcella's input have gone free, according to the National Registry of Exonerations, a database that tracks overturned verdicts from 1989 to the present. The city has paid out millions in settlements to Scarcella's accusers. As many as 70 cases tied to Scarcella have been revisited by a Conviction Review Unit, which the Brooklyn District Attorney formed in 2014 partly because of fallout from Scarcella.
The internal review is not finished and is not limited to Scarcella, a Brooklyn D.A. spokesman said this month.
Simpson, for her part, overturned two murder convictions that she found were tainted by Scarcella's "malfeasance."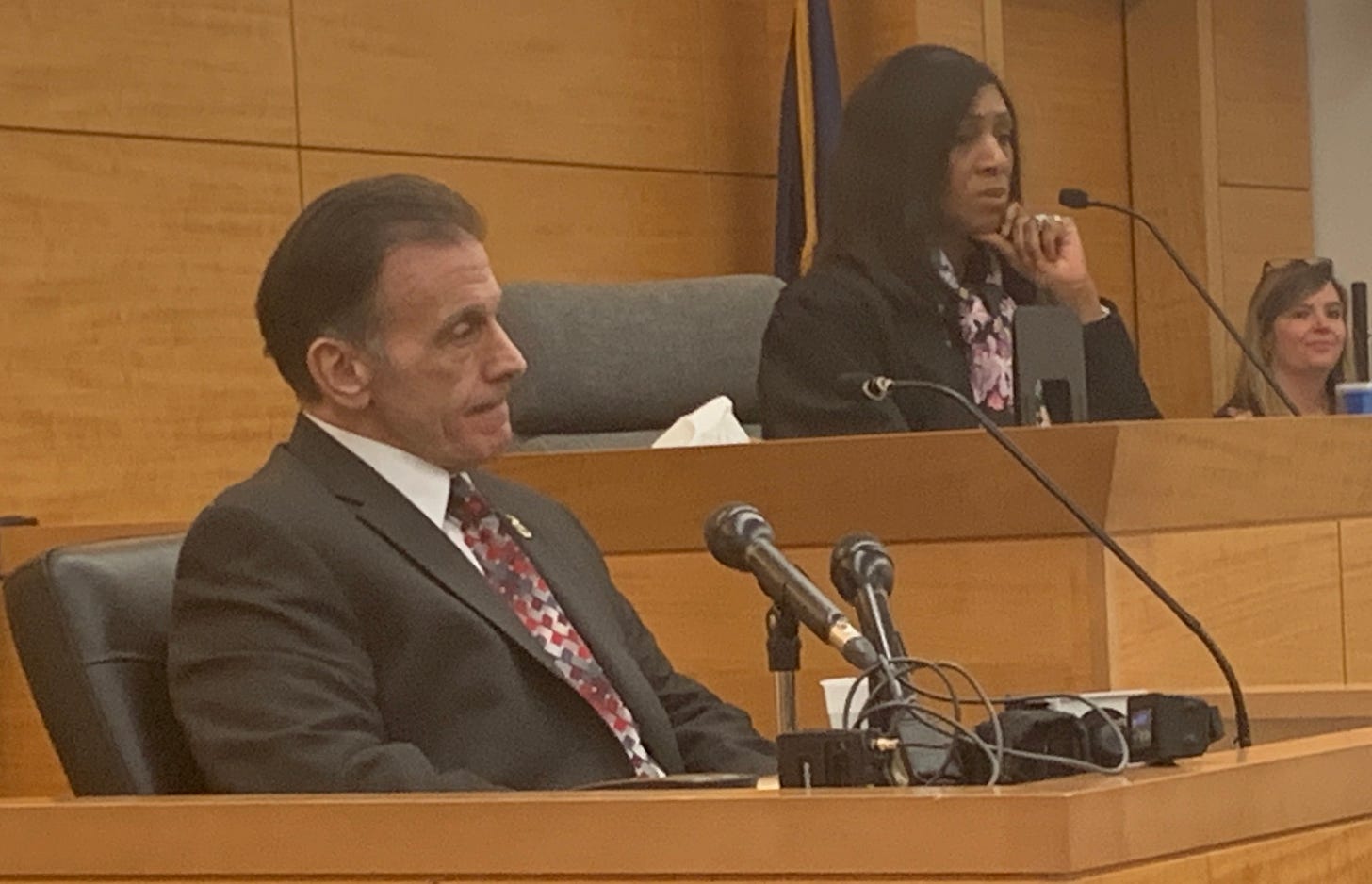 When Cruz got his turn before Simpson, his lawyer put Scarcella on the stand, and said that he had framed Cruz just as he had other suspects—by manufacturing evidence and testimony, and by tricking him into a false confession. Scarcella—as he had done before—defended his work but said he couldn't remember the details.
On two occasions, in 2017 and 2019, Simpson ruled that Cruz had not proved his case. At Cruz's last hearing, in August of 2019, family members wept in court when the judge returned him to a state penitentiary.
This month, the case was reassigned to another judge in Brooklyn.
Cruz's lawyer, Justin Bonus, also filed a motion in federal court seeking Cruz's immediate release from prison. Bonus argued that Simpson, suffering from dementia, was not mentally competent to handle Cruz's case or hear the 18 witnesses that were called to testify in the matter over a six-week period. Bonus offered the last hearing in August of 2019 as proof: The judge contradicted herself, misstated facts and could not remember things already said in court, according to the motion.
In an interview, Bonus said he doesn't know how long Cruz will have to wait for a federal judge to decide whether to intervene. A lawyer who represented Simpson before the judicial commission, Deborah A. Scalise, declined through her office to comment.
The Brooklyn D.A. has never classified Cruz as one of the wrongly convicted, and has so far opposed efforts to release or retry him. But whatever the facts of his case, the timing may never be better. A resurgent Black Lives Matter movement has put U.S. law enforcement under intense pressure to justify itself and its practices. 
The Brooklyn D.A.'s office, scrutinizing itself, released a report in July on wrongful convictions. Police as well as prosecutors often made "serious errors" and committed outright misconduct including witness tampering and withholding of evidence, the report found.
Legal observers say Scarcella is unlikely to ever face criminal charges because his actions are far enough in the past to fall outside the statute of limitations. Trailed by headlines calling him "discredited" and "disgraced," he may instead live out his days as a symbol of law enforcement abuses.
"One of the true things that he says—probably the only true thing that he says—is that he has been singled out to carry the entire weight of police and prosecutorial misconduct spanning two decades," said Ron Kuby, a defense lawyer who has won freedom for three men that Scarcella pinned false murder raps on.
Scarcella's lawyers, Joel Cohen and Alan Abramson, declined to comment for this story.
Hamilton, the paralegal working with Cruz, is another man who was convicted of a murder he didn't commit based largely on the say-so of a single witness that Scarcella produced. Imprisoned for two decades, Hamilton also taught himself enough law while behind bars to win his release, clear his name and force the city to settle with him.
He and Cruz met in prison, where they and other inmates discovered they had Scarcella in common, and collaborated on each other's appeals using the prison law library. Cruz and Hamilton still talk regularly. The setback in Simpson's courtroom last year was a blow, and learning about her illness did not soften it, Hamilton said. "It's one thing to be in prison," he said. "It's another to have your freedom dangled right in front of your eyes and have it taken away because of the mental deficiency of a judge."
After Vieira's death, one of his closest survivors, Iasia Tyre, took authorities at their word that they had found the person responsible.
For Tyre, a social worker, there was more grief to come: The couple's 17-year-old son, Kaiim Vieira, was shot dead in 2012 on a Brooklyn street by someone he had argued with. No one was ever arrested in the slaying. So who, if not Cruz, killed Kaiim's father is not a question Tyre dwells on because her losses are "extremely difficult to relive," she said in an interview.
"I just know that the information that I got was that Nelson killed Trevor, and I never heard anything different," Tyre said. "If it's in God's plan for Nelson to be released because he didn't do it, so be it."
Photo of Cruz courtesy of Lonnie Soury. Photo of Scarcella and Simpson by Sean Piccoli.